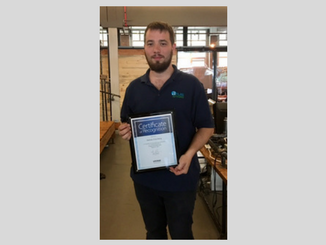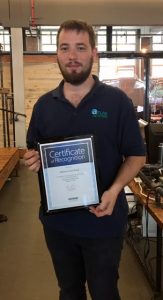 I'm thrilled to talk about my recent invitation into Vistage, the world's leading business advisory and executive coaching organization.
To me, entrance into Vistage represents a professional milestone and rare opportunity for someone my age (30 years young) to interact with an organization focused on developing executive leadership. I'm actually one of the youngest people to receive an invitation!
Atlas Networks' CEO, Ryan Maloney, also participates in Vistage, but in the Key Executive Program, geared towards CEO peer group interactions that drive decision making and company expansion. My group represents a new sect of Vistage focused on developing business operations and growing team leaders. The group will be made up of 15-16 founding members who meet monthly to listen to noteworthy speakers, participate in professional development, and help one another process and grapple with the changing needs within their business structure.
As we interact consistently with the same group of emerging leaders, it will be interesting to learn based on differing leadership styles and perspectives around the table. This tight knit community is meant to provide members with an opportunity to become better leaders, gain valuable insights into complex issues, and ultimately make better long/short term decisions.
Prior to the invitation, I took part in a structured interview discussing my approach to problem solving, the expectations I had for my team, and general worldview. I feel privileged to be in the same room as many business leaders who have spent years in their career and are willing to share their lessons and experiences with me.
Professional development is a big part of the Atlas Networks culture. In fact, when the staff was anonymously asked "How well does your organization support you in exploring your professional interests and goals?" these were some of the responses:
"The company is very aware of my goals both professionally and personally, I have been given the coaching resources and tools in order to make both sides of my life a success."

"I've had a lot of support from Atlas to pursue the course I want to (within the needs of the company of course). That trajectory has even changed a few times since I started with the CEO frequently asking me what *I* would like to do."
Atlas Networks' focus on professional and personal betterment is what pushed me to become involved with Vistage and I can't wait to get started. I plan to host the inaugural group meeting in September at the Atlas Headquarters and look forward to the discussion, personal interaction, and learning that will take place!
Are you part of Vistage? Have you heard about it before?
Post your experiences or questions below.
Cheers, Nathan