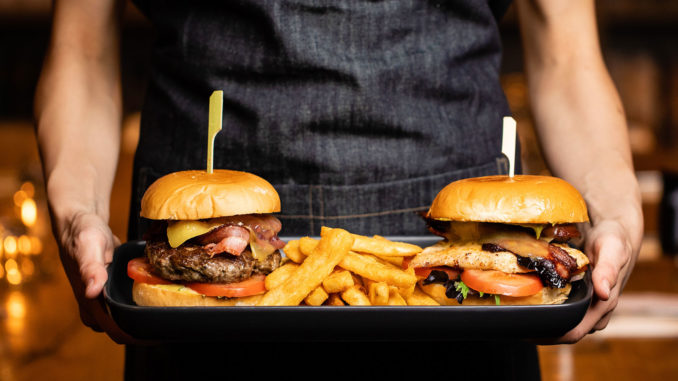 Would you be surprised if we said that hamburgers are a top-rated food item in the United States? Probably not. In fact, according to Statista, a leading statistics firm, hamburgers and cheeseburgers alike are in the top 5 most popular food items in the United States. Hamburgers, mashed potatoes, and cheeseburgers all tied at 84% in popularity. Both Grilled cheese sandwiches and french fries trailed at 83% respectively.
Hamburgers themselves have been around for over 100 years with White Castle first selling what we consider a hamburger in 1921 for 5 cents. Over a century later burgers are still just as popular as ever. In 2022, Burger King stated there are 221,184 ways to enjoy its famous Whopper® burger. Read more about it at Mashed.
Today happens to be National Burger Day in the United Kingdom, so out of curiosity, we started a conversation in the office about where to find the best burgers in the Seattle area. As one might guess, the discussion brought about many favorites. Here is what the Atlas team said about burgers in the Seattle area.
The question was asked… "Where do you get the best burger in Seattle?"
Lil Woody's | Four Seattle area locations and one in Tokyo too.
Dick's | Nine Seattle area locations
Burgermaster | Five Seattle area locations
Rain City Burgers | One location in Seattle's Roosevelt neighborhood
Uneeda Burger | One location in Seattle's Fremont neighborhood
Someone mentioned regarding Dick's, "They may not be the fanciest, but they're always reliable." When chatting about Rain City, multiple people raved about Rain City's french fries calling them both "amazing" and "dope."
While this didn't need to be a scientific endeavor, it was a fun topic to discuss in the office to learn about everyone's thoughts (and opinions, too… it was a lively conversation). That being said, it's time to go celebrate and grab a burger. One thing is for sure… we're keeping it local and supporting neighborhood small businesses.
What's your favorite spot in Seattle to grab a burger?