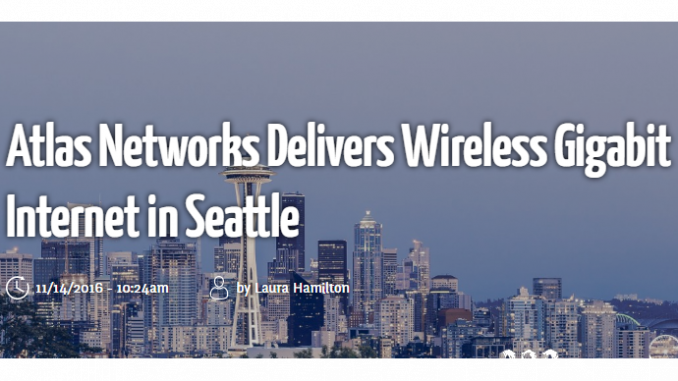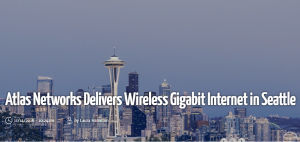 We have successfully deployed V-Band Wireless Gigabit Internet access across Seattle and CED Magazine published a great write up highlighting the project and its local benefits!
Working alongside Vubiq Networks, A V-Band radio provider, we helped develop their low-latency HaulPass V60s Gigabit Ethernet wireless solution. The result? Atlas customers are now able to enjoy incredibly fast internet service at a fraction of the cost when compared to national brand-name service providers.
Read more about our new Gigatbit Internet service and many thanks to CED Magazine for the thoughtful piece!