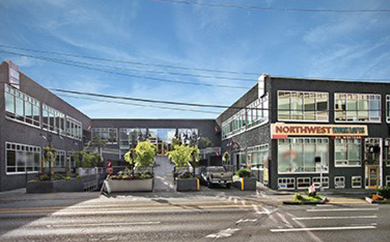 A new year means a new space for Atlas Networks! Our continued growth as Seattle's local internet service provider means we're busting at the seams in our current headquarters. It's time for an upgrade!
It's time to roll up our sleeves.
We like to do things our way. That's why we are designing the entire space ourselves (our CEO Ryan Maloney has a background in Architecture as well as data center design!) and plan to build out the space from the ground up. Everything is going to be custom built and designed by Atlas employees. Desks, lamps, tables and counters, you name it, we are building it. With a modern and unique "steampunk" theme, this space is going to be one-of-a-kind.
Our New Address
As we build out our new headquarters, we will be located in a temporary set-up just across from our permanent location at Northwest Work Lofts. Our new mailing address will be the same in both the temporary space and permanent location.
3131 Western Ave. Suite M330
While our address has changed, our contact information will remain the same:
Customer Service: (206) 395-7222
Support: support@atlasonnet.com
Follow Our Progress!
We will be posting photos, video feeds and articles about our construction progress as we go. For an inside look, follow us on Facebook, Twitter and Instagram.