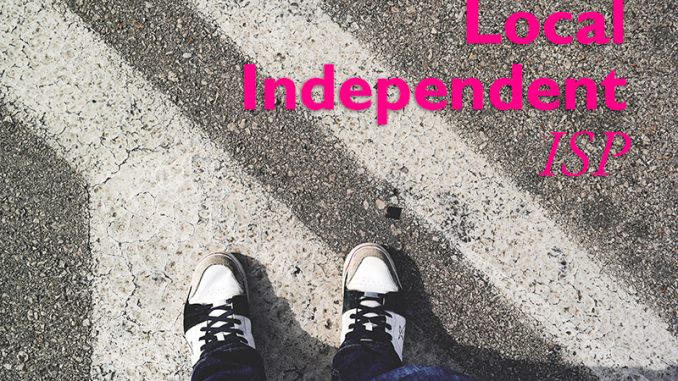 Another one bites the dust.
Atlas Networks is now one of the only truly local and independent ISP's left in Seattle; and depending on your perspective, we might be the last.* That distinction places us a step above the rest and only strengthens our resolve to serve the local community by staying local ourselves.
To put it simply:
We are customer centric.
Our priorities are our customers, not the next dollar, not the cheapest fix, but the relationships we form by remaining available and keeping your needs at the top of our list.
We are relevant.
Our CEO and most of our employees live within the city we serve. We aren't a phone call away – we actually live just down the block. As a locally based company, we are hyper-focused on the needs of our community, one community, not 100 spread across 3 states. Our efforts contribute to the betterment of the greater Seattle area, because we believe in investing in our people and our community.
Proximity comes with perks.
Our Belltown headquarters gives us built in flexibility and naturally lends itself to personal interaction. Even with the plethora of Seattle Internet providers available, we can be anywhere in a heartbeat and understand the broadband demands of our customer base in Seattle and its surrounding regions better than any out-of-state ISP ever could.
Our price has always been right.
The pricing plans of both Wave and CascadeLink are similar, so the recent acquisition isn't likely to bring about significant rate changes, but can we let you in on a secret?
Our internet pricing models have generally always been better than both competitors. Since 2008, we have provided our community with incredibly fast, reliable, and affordable internet.
Trust that the importance of being present and personal in our community will only strengthen as we continue to grow and evolve as a company. Our dedication to local programs, such as reduced pricing packages for low income housing and free public WIFI hotspots throughout the city, will never get pushed to the wayside in the name of prosperity.
So now the secret's out. There's real value in trusting a local company that puts their back behind their community and believes in Seattle first and foremost. That's us. We value being real, affecting change, and pursuing greatness. We wear our heart on our sleeve – and it is in Seattle.