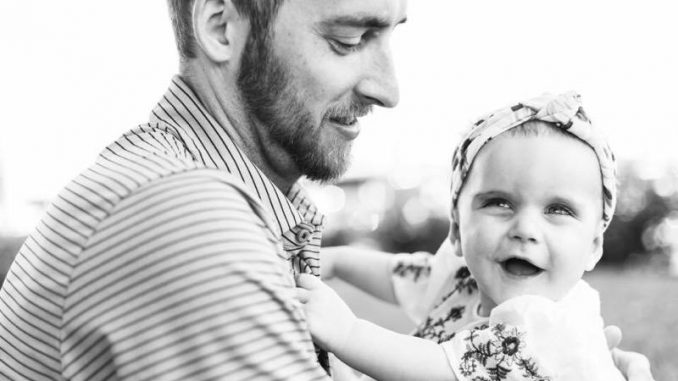 By Liz Knueven
June is always an exciting time in Seattle. It's the month of the Solstice Festival, Pride, and of course, the arrival of summer. But June also brings Father's Day, and to us at Atlas, that's a pretty great reason to celebrate.
Family drives everything that we do at Atlas–from our personal lives at home to our professional lives in the office. We caught up with five of our dads to see how they spent the day, and what has made being a dad so great. Here's how our dads spent their day. (Spoiler alert: there was a lot of relaxing involved!)
Aditya Kalapatapu, Network Engineer
Meet the family: 13 year old daughter, Halcyon.
Fun father's day activity: I got a pop-up card and a Java T-shirt. They know me so well.
Favorite thing about his daughter: She gets me a glass of whiskey in the evening or a glass of tea in the morning. She just knows when I'm tired.
Wes Baker, Help Desk Technician
Meet the family: My partner and I each have two daughters, who have all been as close as sisters for a while. And now, I have four granddaughters, too.
Fun father's day activity: We got the families together for a hike, and then got ice cream to make up for it afterwards.
Favorite dad (and grandfather) moment: Once we tied the knot in 2012, our recessional music was "We Are Family" by Sister Sledge. Now, our daughters aren't just sisters in spirit, they're step sisters. Walking both of my daughters down the aisle and meeting my first granddaughter have been highlights as well.
Dan Savage, Business Development Manager
Meet the family: Six kids, ranging from age 2 to 20.
Fun father's day activity: My partner made brunch for me and the kids, and let me relax. Oh, and I got a hoverboard, too. We played with that all day, then barbequed on the roof.
Proudest dad moment: I think it'd have to be seeing the success that they've all had growing up. I'm just super proud. They all have worked while going to school, and that's impressive. My 13 year old was recently elected class president and student of the year at school.
Ryan Maloney, CEO
Meet the family: A six-month-old daughter, Lincoln. And of course, the office dog, Marmot.
Fun father's day activity: I started off the day with Lincoln throwing up on me. Then, we went to breakfast at The Hardware Store on Vashon Island. Father's day also happened to be Atlas' very own Andrea Brado's graduation from the University of Washington, so we spent the afternoon at T-Mobile Stadium watching that. Then, we met up with her family for a combined Father's day and graduation dinner. Oh, and I got a waffle maker. So, a pretty good day, all in all.
Favorite fatherhood moment so far: This is my first father's day, and that's pretty awesome in itself. Just having her is incredible. And we've been pretty lucky so far–by three months, she was sleeping through the night. And she's not picky either, she'll eat fruits, vegetables, anything. Katt and I have been pretty glad for that!
Zach, Residential Field Installer
Meet the family: One daughter, Charli, who will be turning 3 years old soon.
Fun Father's Day gift: I play guitar, and my wife got me a guitar amp. They wrote me a card too, and my daughter colored on it. That was pretty special–she's a goof and she loves to color.
Best part of being a dad so far: We just moved up here from Texas in February. She's getting used to it. My favorite thing about her is that she does so many sweet things. She's always trying to cheer everyone up, whether it's her mom or me. She's definitely a lover. Her first steps and first words were also pretty notable moments.