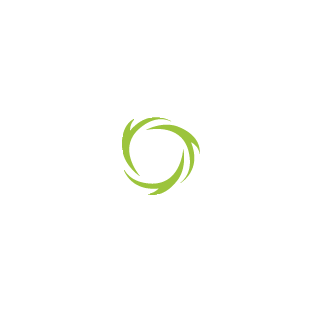 Since 2003, 3R Technology has been serving the Seattle area as an e-waste recycling and remarketing operation Locally based in SODO with an impressive 32,000 sq. ft. facility, they believe that technology is sustainable and should be available to every business and person, no matter the size or circumstance.
3R specializes in onsite data destruction and is an R2: 2013 certified e-waste recycler. R2 is the premier global environmental, worker health and safety standard for the electronics refurbishing and recycling industry. Over 500 facilities currently are R2 certified in 17 countries.
While 3R has been an R2 certified electronics recycler since 2013, most of their day-to-day activity centers around a vibrant reuse and refurbish service. 3R maintains a brick and mortar storefront that is a community resource for businesses, IT professionals and end-users to find affordable refurbished technology.
They work with large enterprise customers to reuse their equipment – either through buy out or consignment. After making the equipment market ready by repairing the unit if necessary, wiping or replacing the hard drive, and deploying a new operating system they sell the refurbished equipment to medium/small sized businesses nation-wide. "A wide variety of equipment comes into 3R," says CEO Glen Gaidos, "computers, laptops, phone and conferencing equipment, really anything you would find at your work desk or within a data center."
Glen likens his business model to a tech-centric ecosystem, "the largest companies are generally the biggest consumers of technology, and they are going to have a very short product cycle. Even though they are moving on to newer equipment, their products still have a lot of life left. We believe in repurposing that equipment down to smaller organizations and businesses; it really is like an ecosystem and I enjoy seeing products get that second life."
Giving back to the community, both locally and internationally, is central to 3R Technology's value system. On an international level, they work directly with Homes of Hope India, a non-profit that builds orphanages and schools to better the lives of neglected women in India. 3R works with a network of local donors, and fully refurbishes and deploys the machines to get technology access into the hands of truly some of the world's most underserved communities.
Locally, 3R facilitates a discount technology program, providing low cost desktop and laptop solutions to non-profit, religious, and educational institutions. As a Registered Microsoft Refurbisher, they can provide Citizenship licensing to the organization at a minimal cost. They are in the process of launching a new charitable program called "makeITcount!" that will benefit non-profits regionally and globally – details to be announced soon!
3R Technology's efforts haven't gone unnoticed; they received the King County Green/Sustainable Small Business of the Year Award in 2016! It's awarded based on a business's outstanding contributions to the environment, social causes and the local business community. 3R Technology's free recycling program, refurbishment model and focus on giving back worldwide, more than fit the bill. "It was a surprise to us," says Glen, "It's a really good feeling when you realize people recognize and acknowledge what you are trying to do for the community."
3R has been using Atlas Networks' services for just over 5 years. "I like that it's local and enjoy working with a company focused on transparency," says Glen. "Not only was it a budget-friendly option for us, but we got to know both the CEO and Atlas technicians on a personal level, they are focused on relationship building and that's very cool."
Learn more about 3R Technology and the positive impact they have on our community here.
The Atlas Customer Spotlight Series is part of our ongoing look at commercial, industrial and retail spaces that use Atlas Networks as their Internet Service Provider. We think our customer base is pretty awesome – and want to give you a chance to get to know some amazing local vendors as well!