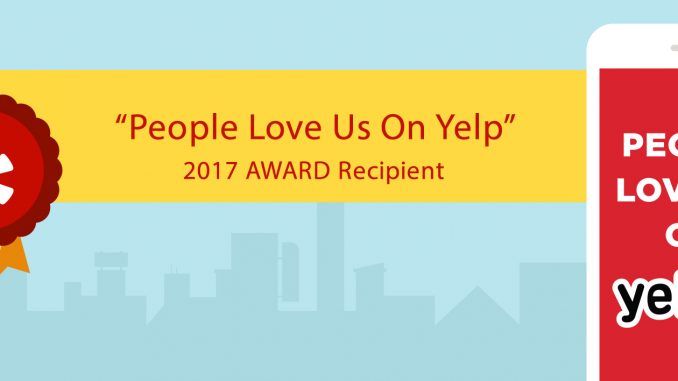 We are excited to announce that Atlas Networks is a recipient of Yelp's "People Love Us on Yelp" award for 2017! We currently have 14 reviews and many of them 5 stars! Yelp awards businesses two times a year with this distinction based on high quality reviews, photos and a 100% response rate.
Here are few Yelp user quotes that really highlight their experience with Atlas Networks.
"My experience with Atlas has been world class." – Alex S.
"Unquestionably the best internet service I've ever experienced." – Rob D.
"Atlas Networks is the best internet service I have ever had. EVER." – Rob N.
"Amazing company and first rate customer service." – Todd M.
We were founded in 2008 right here in Seattle and every one of our team members lives and works nearby. Like you, they find value in choosing to work with local companies that take a customer centric approach to business over national brands that look at the numbers, not the people.
Your support matters to us and we sincerely thank the customers who helped us gain this Yelp recognition. Find us on Yelp here and keep the comments coming! We are all ears.