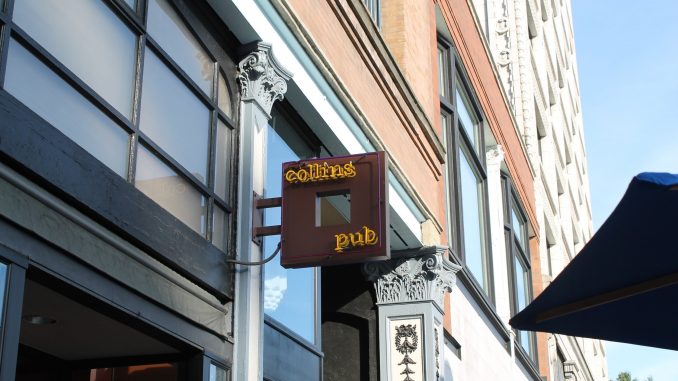 Atlas hosts a "Beer with the CEO" event — here's why you should check out our next one!
For us at Atlas Networks, we're big fans of building community connections that last. And an easy way to do that is letting the drinks flow and the good times roll. At our latest event at Collins Pub on Second Avenue in downtown Seattle, we did just that.
Our "Beer With the CEO" events are all about bringing our customers and our staff together for a good time. For customers new and old and all of our employees, this is a time to connect and just come together for an evening with nothing but fun on the agenda.
Our CEO, Ryan Maloney, describes this event as something that's intentionally casual and uncomplicated. To him, it's just another way of showing our customers just how important it is for both he and the rest of the Atlas staff to have a personal connection with them.
We always like to put an emphasis on understanding the people we work for and the community we serve, and events like these are just another way we do that. From events like our Property Managers Events to our open house events, these events are our ways of saying thanks.
It's something that we find that everyone gets into. And, we spotted our very own account manager Eric McDougall and Andrea Eisenberg having a good time. We also got the chance to catch up with longtime customers as well who shared their stories with us.
With many attendees stopping by for a drink with us on their way home or after a day at work, it's something that we want people to look forward to. And it's a time that we want to use to help people get to know our CEO a bit better, as well as to know our company as a whole.
With beer, wine, and snacks aplenty, we spent the night getting to know our customers, and our customers got to know us.
We so appreciate everyone who took time out of their evening to come hang out with us and Ryan at Collins Pub. And hey, drinks on us are never a bad reason to stop by, right?
If you're interested in joining us for an upcoming event, keep an eye on our Facebook page. And hey, we hope you'll drop by and join us at one of our community events happening soon.