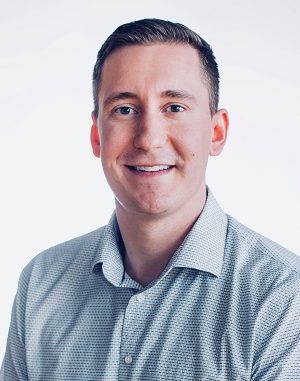 By Liz Knueven
Thrive Communities Brings Homespun Seattle Culture to Property Management
Every month, Atlas Networks highlights a valued storefront or service that's a part of our growing network of customers. We believe in supporting local businesses throughout Seattle and the surrounding areas, and sharing information about these wonderful local gems with our readers! If you're an Atlas customer and would like to be featured in an upcoming newsletter, please reach out to us at support@gigabit.io
It's an exciting time to be living in the Puget Sound area–the market is changing for both renters and landlords, and the area is growing from Redmond to Ballard. Property management firm Thrive Communities is helping property owners find consistency in creating communities with homegrown Northwest values.
Since 2007, the Seattle-owned firm has grown to include 70 properties–equating to about 11,000 homes–mostly concentrated in the Puget Sound area. For Director of Operations Paul Edgeman, it's all about keeping it local while adjusting to the ever-changing rental market.
In the past year, we have seen markets fluctuate while new buildings are popping up across the city. From Edgeman's perspective, this is actually a good time to be a renter. "The increased supply is challenging our property managers to find new ways to increase retention and improve the living experience for our residents," he says. "It challenges our teams to do things better."
And while significant new construction deliveries are taking place in the core downtown neighborhoods, the whole area is evolving. For example, Seattle's investment in infrastructure has really helped to foster growth in accessible, vibrant and diverse communities South of the city. "We see a lot of exciting opportunity for both renters and developers to the South," says Edgeman. "Othello and Columbia City, for example, are both right on the light rail and are very unique neighborhoods." "If it weren't for that accessibility," he adds, "those communities might not have attracted commuters to the area as they have."
Across Lake Washington, the Eastside is also booming. With multiple new communities coming to the Redmond market, the expansion is something that can benefit much of the region and support the accelerated job market. "We're seeing Thrive grow on the Eastside through key client relationships and our teams have been successful tailoring the management approach to appeal to the target demographic and workforce," says Edgeman.
And to keep this growth sustainable, Edgeman credits Thrive's company culture. Everyone from groundskeeping staff to executive management adheres to Thrive's core values: do the right thing, do work to be proud of, be a great place to work and Thrive. "Our local roots and boutique approach allow us to provide an enhanced, dynamic level of service," he says. And that's what also makes them so good at what they do. "We have the scale to be efficient while retaining the flexibility to cater to clients' needs at the drop of a hat." he says.