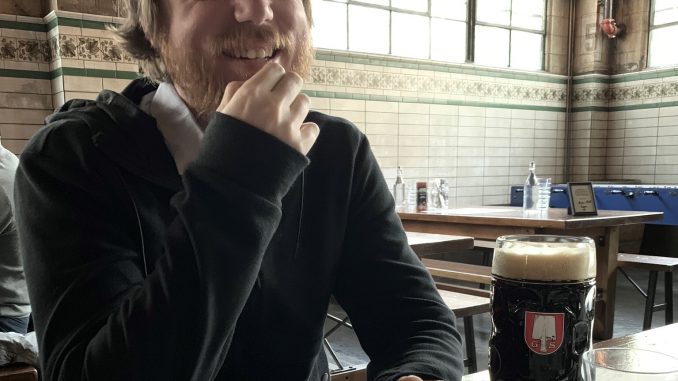 By Shane Baalman, Software Developer
I've been with Atlas a little over half a year now, but it has already cemented significant change into my life. Remote work for a developer is like a dream come true; you're able to keep focus far better than when trying to work from an office. I still think this holds today; however, after making a couple of quarterly trips to the headquarters in Seattle I've realized that with Atlas, working from home every day causes you miss a big part of what makes the company so enjoyable.
Upon visiting our headquarters, the first thing that stood out to me was the beautifully handcrafted office, from the decorations to the furniture everything was built, not bought. Great care was taken to ensure everything fits the theme right down to the Ethernet drops. This level of attention to detail does not stop at the furniture and decorations but resonates throughout the entire business.
The second thing that stood out to me was how natural it felt to work alongside all the people I'd previously only interacted with through a computer. There's a distinct family-like atmosphere that in my experience is unmatched elsewhere in the business world. Atlas cares deeply about its employees, which reciprocates as solid work and care for the customer. These points have made me somewhat re-evaluate my stance on working from home, at least when it comes to Atlas.
I thoroughly enjoy being in the Atlas office, as I can pretty quickly shut out the distractions with a pair of headphones while maintaining easy access to anyone for instant feedback on what I'm creating. I currently live in Houston and have for most of my working life. Here the business culture is very different, and the visits to Atlas are like a breath of fresh air and leave me not wanting to return home. This is odd for me, considering I've been such an advocate for working from home and have always felt most comfortable and done my best work in my chair at my desk.
Moving into a more technical look, I've never felt more empowered to innovate as I do here at Atlas. Even when self-employed it can be challenging to convince your customers to try something new. At large companies, it can be especially difficult to innovate when weighted down with red tape. Atlas is a very agile company, and as an employee, you have direct access to all the decision makers allowing for rapid development cycles and genuinely innovative ideas to form.
My experiences here have restructured my idea of what a company can be, and have motivated me to push myself further than I've been able to on my own. I now find myself hoping to move to Seattle in the future to fully integrate myself into the Atlas family, and to see how far we can go together.